Gas and Electricity :
Most people on the development are on EDF energy for gas and electricity. Some residents have switched a more competitive providers.

OCTOPUS ENERGY IS CHEAPER THAN EDF - PLUS £50 CREDIT JUST FOR SWITCHING

Countryside Properties house and flats are well built. They meet or exceed the NHBC code 3 standard by having thermally efficient walls, windows, and roof by using the latest materials. The (internal & external) designs of the development further reduces thermal bridging and heat loss. Most properties on Heatley Mere are fitted with a high efficiency condensing combined hot water & heating boiler.

However, many properties are fitted with the old style halogen GU10 spotlights in the kitchen area. These can be replaced by much more efficient LED GU10 lamps.
In the photo this GU10 lamp consumes just 2w of electricity (giving an equivalent of 20watt light output).
The halogen lamp it replaced consumed 50watt.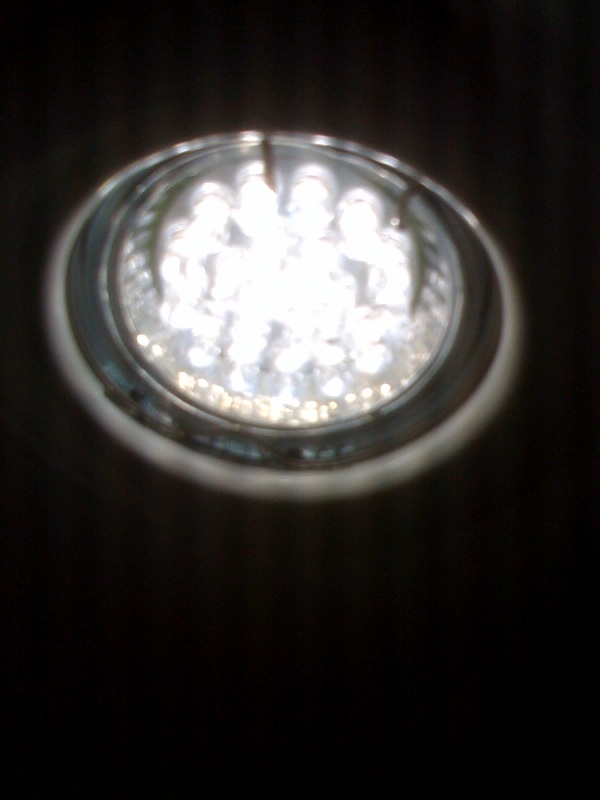 P Astbury. October 2010.