Roads:
Some residents are driving too quickly, particularly on the bend at the co-op where cars are routinely parked.
There are many children on the development. Please slow down, we do not want to be reporting on an accident.
Resident Phil Knowles (Driving Instructor) has identified road safety problems at the round-a-bout at the start of Chaise Meadow.
Phil has been good enough to contact Councillor Sheila Woodyatt who in turn has asked the council to trim back the conifers on Birchbrook Road to improve visibility. This has been done, in a fashion.
Sheila is also asking Cheshire Police to monitor the speed of approaching traffic on this stretch of road.

Phil believes it would also be helpful if traffic leaving the estate signalled their intention to turn left or right.

How would people feel about speed cameras, speed humps or a chicane on the main road to slow traffic down ?

There is an inevitability about a road accident at the round-a-bout.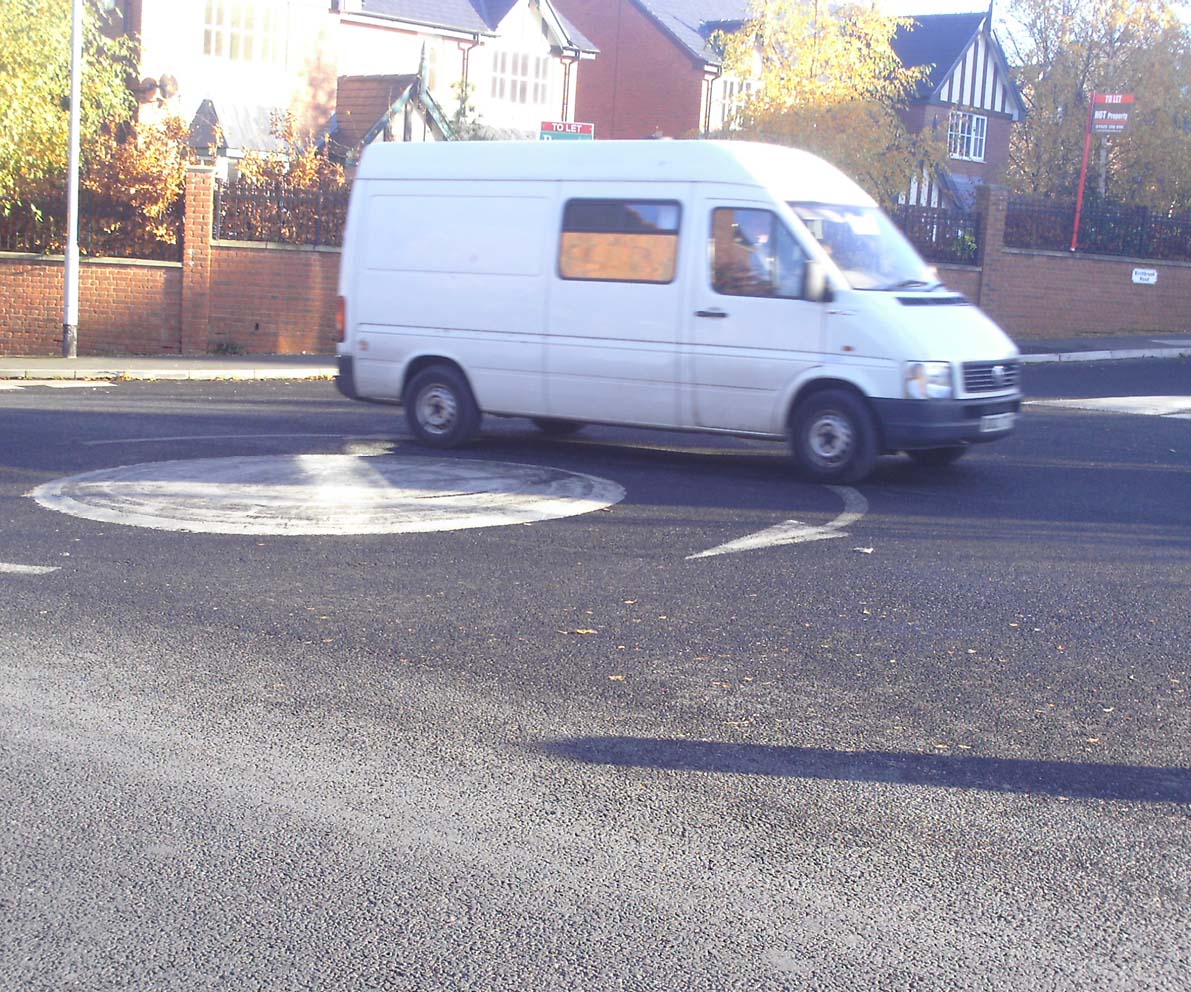 P Astbury. December 2008.